*** Home Page ***

This is a sub-site of and created by Chinatungsten Online(Xiamen) Manu. & Sales Corp. (CTOMS) for introducing tungsten carbide especially.
CTOMS is a special Tungsten Carbide manufacturer and exporter in Mainland of China, we supply nearly all kind of products made of tungsten carbide, e.g. drawing dies, seals, bars, rods, button, rings, blades, blocks and so on.
We have many years' experience to supply our clients the mentioned high-quality products with most competitive prices. If you are interested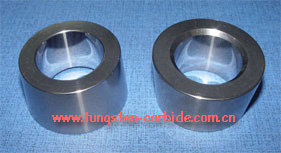 in any product or have any question about it, please contact us directly.
For your reference to the physical and chemical properties of the tungsten carbide grades, or if you would like to learn the latest news and prices of tungsten in China (FOB China), please visit our general site www.chinatungsten.com.
It is always in the mind to offer our best service to any client at any time.