Tungsten Carbide Bar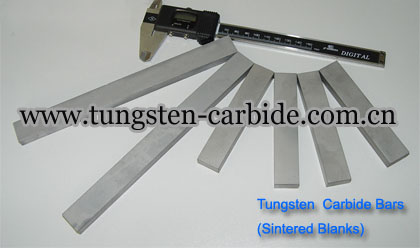 CTOMS is a special tungsten carbide manufacturer and exporter in mainland of China, it supplies nearly all kinds of products made of tungsten carbide, e.g. drawing dies, seals, bars, rods, button, rings, blades, blocks and so on.
s widely known as one kind of carbide cutting tools, it's available for different grinding geometric parameters and suitable for both cutting materials and nonmetal materials, also it can be applied to conventional, semi-automatic lathe, automatic lathe and planning machine to work grooves and operate cutting, etc.
Main advantages of carbide bars:
1. High hardness after quenching and tempering
2. Excellent wear resistance
3. Excellent hot-work performance
We have many years' experience to supply our clients the mentioned high-quality products with most competitive prices. If you are interested in any products or have any questions, please contact us directly.
It is always our principles to offer our best service to any clients at any time.
For your reference to the physical and chemical properties of the tungsten carbide grades, or if you would like to refer to the latest news and prices of tungsten in China, please visit the site www.ctia.com.cn
>>>Here below are the specifications of tungsten carbide bars we always offered.
| | | |
| --- | --- | --- |
| Specification (mm) | Grade | Surface Condition |
| 50×7×3 | YG Series | Unground/Ground |
| 94×17×6 | YG Series | Unground/Ground |
| 103.5×20×10 | YG Series | Unground/Ground |
| 104×20×12 | YG Series | Unground/Ground |
| 105×20×10 | YG Series | Unground/Ground |
| 105×20×15 | YG Series | Unground/Ground |
| 138×16×7 | YG Series | Unground/Ground |
| 148×6×3 | YG Series | Unground/Ground |
| 148×20×10 | YG Series | Unground/Ground |
| 148×20×10 | YG Series | Unground/Ground |
| 150×20×10 | YG Series | Unground/Ground |
| 157×20×15 | YG Series | Unground/Ground |
| 190×16×8 | YG Series | Unground/Ground |
| 198×20×10 | YG Series | Unground/Ground |
| 205×20×10 | YG Series | Unground/Ground |
| 210×20×10 | YG Series | Unground/Ground |
| 224×25×10 | YG Series | Unground/Ground |
| ...... |   |   |