Pure Tungsten Products
As a high performance materials, pure tungsten has high melting temperature, high density, low vapor pressure, low thermal expansion combined with good thermal conductivity, sufficient electrical resistance, high modulus of elasticity.
Tungsten sheets and disk are available with alkali washed or ground finish. Tungsten bar and rod stock are available with ground surfaces and as sintered or swaged condition. Large ranges of custom crucibles and single crystal ingots are offered.
Pure tungsten Products is widely used for Furnace parts, Semiconductor Base Plates, Components for Electron Tubes, Emission Cathodes for Electron Beam Evaporation, Cathodes and Anodes for Ion Implantation, Tubes / Boats for Sintering of Capacitors, Targets for X-ray Diagnostics, Crucibles, Heating Elements, X-ray Radiation Shielding, Sputtering Targets, Electrodes.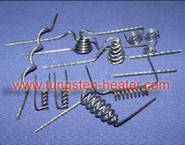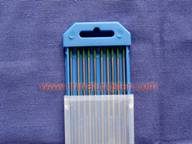 We hope in our website you may find the right type(s), drawing(s) which may meet your requirement. But if you cannot find what you need, you can turn to contact us directly for your requirements and/or questions.
More about pure tungsten, pleas visit our general site http://www.tungsten.com.cn, you may find the information center for more about Pure tungsten , or you may find the details of tungsten at wikipedia Pure Tungsten.