Tungsten Fishing Sinkers
What is Fishing Sinker ?
A fishing sinker or plummet is a weight used to force a lure or bait to increase its rate of sink, ancho Fishing sinkers ability, and/or casting distance. Fishing sinkers may be as small as 1/32 of an ounce for applications in shallow water, even smaller for fly fishing applications, or as large as several pounds or considerably more for deep sea fishing. They are formed into nearly innumerable shapes for diverse fishing applications. Environmental concerns surround the usage of most fishing sinker materials.
A jig is a type of fishing lure that usually consisting of a lead sinker with a hook molded into it and usually covered by a soft body to attract fish. However, recently, tungsten alloy sinker is becoming more and more popular among angles because it has the features of high density, small volume, and environmental friendly, and has been taking place of the lead sinker. Jigs are intended to create a jerky, vertical motion, as opposed to spinnerbaits which move through the water horizontally. The jig is very versatile and can be used in both salt water as well as fresh water. Many species are attracted to the lure which has made it popular amongst anglers for years.
Advantages for Tungsten Alloy Fishing Sinkers/weights
*Small body
*High density
*Nuisance free
*Strong wind resistance
*International environment protection standard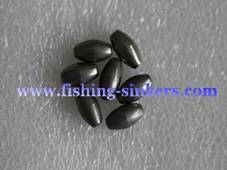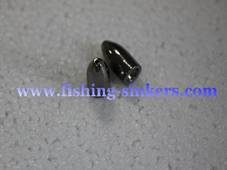 Please choose freely from the wide range of already available tungsten fishing sinkers or contact us with your specifications. Please do not hesitate to contact us via e-mail: sales@chinatungsten.com, sales@xiamentungsten.com or call directly: 0086 592 512 9696, 0086 592 512 9595. We are at your service. Price will be offered based on size, density, quantity, hardness, and any other specific requirements.
Our Business Is Nothing But Your Success
More Info>>
1.Tungsten Bullet Weights
2.Tungsten Fishing Bead
3.Tungsten Nail Sinkers
4.Tungsten Barrel Weights