Tungsten Carbide Plates
Tungsten carbide plates are used for cutting metal, wood and other materials. The advantages of our carbide cutting plates are smooth, fast cutting speed and have a long service time. Unlimited tracks of grades and sizes of carbide plates are available in our company.
We produce tungsten plates in different sizes and qualities. We accept orders of all Types of special products designed for our customers.
All our plate tungsten carbide products must be inspected strictly and only those without any damage, such as pores can be sent out.
The series of tungsten carbide drawing dies are white, and drilling position, heading and cold stamping dies, pellets, bushes, NIB, plates, strips, trundling scissors, rods, rolls of cold rolling, roller rings, the tip of percussive drilling, sealing rings, balls, wood cutters, milling inserts, tile and glass cutters, disc cutters, boron carbide powder, etc. Find more tungsten products, click here ... www.tungsten-carbide.com.cn
If there is something you need, please do not hesitate to contact us by email :sales@chinatungsten.com
>>>Aqui abaixo estão as especificações de placas de carboneto de tungstênio que sempre ofereceu.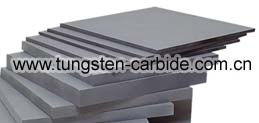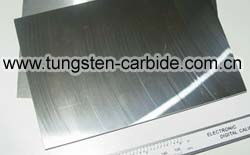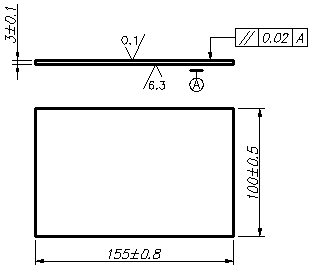 | | | |
| --- | --- | --- |
| Comprimento(mm) | Largura | THK (mm) |
| 50 | 50 | 2,2.15,3,4,5,6... |
| 70 | 70 | 2,2.15,3,4,5,6... |
| 100 | 50 | 2,2.15,3,4,5,6... |
| 100 | 100 | 2,2.15,3,4,5,6... |
| 150 | 125 | 2,2.15,3,4,5,6... |
| ...... | ...... | ...... |