Tungsten Alloy Rod
What is Tungsten Alloy Rod?
Tungsten alloy rod is produced by pressing and sintering metal powders into billets, which are worked by rolling or swaging into rod. Smaller sizes are produced by subsequent drawing. Tungsten alloy rod is produced in straight random lengths with a smooth swaged surface at diameters 3mm and larger, and with a smooth drawn finish below 3mm. A centerless ground finish can also be furnished. Specific lengths and special fabrications can be supplied upon request.
Tungsten Alloy Rod Specifications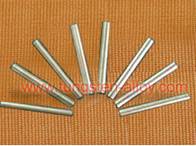 1, Diameter: 2.0-100.0mm (according customer required)
2, Length: 50-1000mm
3, Density: 15.8-18.75 g/cm3
4, Composition: W content: 85-99%, W-Ni-Fe, W-Ni-Cu
5, Surface: Sintering surface, Forged surface, Ground surface
Applications for Tungsten Alloy Rod
These kinds of tungsten alloy rod can be machined further into the parts of counterweights, radiation shielding, military defense appliances, welding rods, extrusion dies or radiation shielding. Some are used in sports to create darts, billets, golf club, etc. We manufacture and offer tungsten alloy rod that can be used as the substitute for Anviloy 1150, with very similar properties.
With tungsten alloy rod high density, high melting point, small capacity, excellent hardness, superior wearing resistance, high ultimate tensile strength, etc. tungsten alloy rod is increasingly popular material.
Chinatungsten can offer various type with different functions tungsten alloy rod for customers, we can not only manufacture according to the international standard, but also can design the tungsten alloy rod as per the requirements of customers.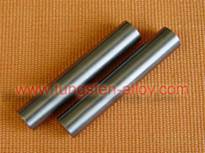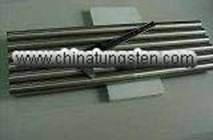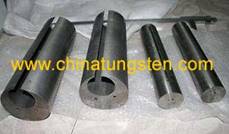 Please choose freely from the wide range of already available tungsten alloy rod or contact us with your specifications. Please do not hesitate to contact us via e-mail: sales@chinatungsten.com, sales@xiamentungsten.com or call directly: 0086 592 512 9696, 0086 592 512 9595. We are at your service. Price will be offered based on size, density, quantity, hardness, and any other specific requirements.
More Info>>
1.Tungsten Alloy Bar
2.Tungsten Alloy Tube
3.Tungsten Alloy Ball
4.Tungsten Alloy Block
5.Tungsten Alloy Strip
6.Tungsten Alloy Cube
7.Tungsten Alloy Tip
8.Tungsten Alloy Ring